Dates:
04/29/2017 - 04/30/2017
Meets on:
Saturday Sunday
Time:
9:30am - 4:30pm
Tuition:
$275
Level:
ALL
Instructors:
Mardie Rees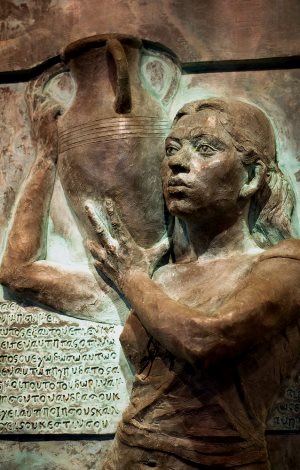 Develop drawing skills beyond 2d by working compositions in clay. Learn to capture portraiture in simple, small compositions to mold into finished works, and learn the skills needed to create subtle details in relief.
Please contact us about registering for this program.
FOR MORE INFORMATION…

Please click here to learn more about your instructor, class level and medium. For specific inquiries, emails may be directed to this instructor here.

After you have registered, we will shortly send out an email that includes information such as parking, classroom location, etc.

**EARLY MEMBERSHIP REGISTRATION WILL BE AVAILABLE FEBRUARY 9TH. REGISTRATION FOR THE PUBLIC WILL BE AVAILABLE FEBRUARY 13TH. To learn how to become a member, please go here.
Supply List:
Paper & Pencil
18" or 24" Ruler
3 wooden tools of your choosing, 1 tool needs to have a flat edge. Don't spend more then $5. Kemper tools are fine.
Pointed wooden tool for drawing on clay
Hand towel/Rag to keep sculpture wet between class sessions
1 Garbage bag for covering your sculpture
Small mirror 3" x 2" or hand mirror
6" hand trowelPlaces to buy your supplies:
LOCAL

Clay Art Center

2636 Pioneer Way East

Tacoma, WA 98404

1-800-952-8030 or 1-253-922-5342

http://www.clayartcenter.net/

Seattle Pottery Supply

206-587-0670 35

South Hanford Seattle, WA 98134

http://www.seattlepotterysupply.com/

ONLINE

Sculpture Depot, Loveland, CO

http://www.sculpturedepot.net/

Compleat Sculptor Inc., NY http://www.sculpt.com/ Clay Tool Index