Dates:
06/19/2017 - 06/22/2017
Meets on:
Monday Tuesday Wednesday Thursday
Time:
9:30am - 4:30pm
Tuition:
$540
Level:
All Levels Welcome
Instructors:
Ellen Eagle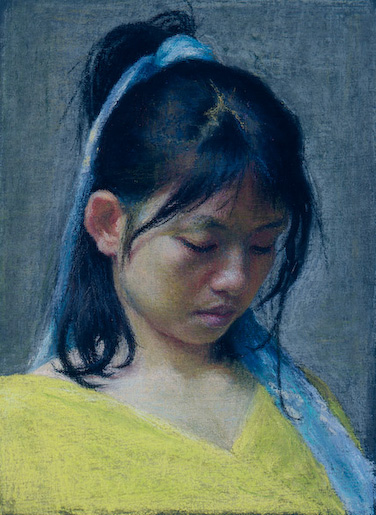 Working from the model, learn to weave layers in the brilliant medium of pastel. Observe form, color and value relationships with a clear eye, and distill complex information into a simply expressed, harmonious construction.

Engage in intense color analysis and develop the skills of comparing shapes, color and values. Each day will begin with a portrait demonstration. Following initial brief sketching sessions, there will be one model, one pose for the four mornings, and a second model in a single pose for the four afternoons.
FOR MORE INFORMATION…

Please click here to learn more about your instructor, class level and medium. For specific inquiries, emails may be directed to this instructor here.

After you have registered, we will shortly send out an email that includes information such as parking, classroom location, etc.

**EARLY MEMBERSHIP REGISTRATION WILL BE AVAILABLE FEBRUARY 9TH. REGISTRATION FOR THE PUBLIC WILL BE AVAILABLE FEBRUARY 13TH. To learn how to become a member, please go here.

The supply list is not ready yet and will be posted soon. Thank you for your patience!