Registration is now OPEN!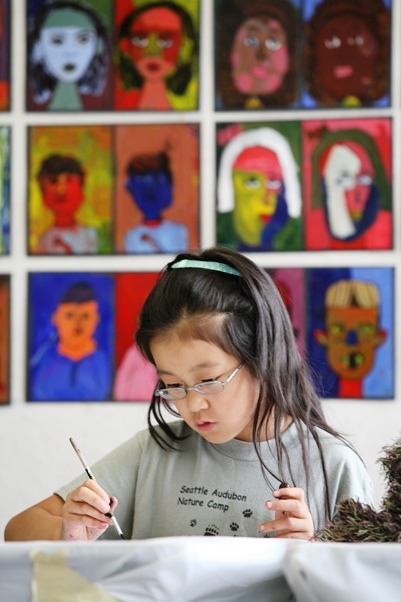 Five-Day Spring Break Workshops for KIDS
April 11th-15th
Turn your child's spring break into a rich, intensive arts experience with a week-long workshop presented by Gage Academy and Bright Water School.  Sign up now for five days of immersive, imaginative arts programming, taught by a faculty of outstanding Northwest teaching artists!
This is a safe, fun and supportive environment for students to explore their creativity and imagination through an exciting mix of movement, music and art.  Spring break arts camp is a great place for your child to enjoy an exploratory and fun week of creating in a supportive, small group environment! Choose from morning or afternoon workshops, or both! On the final day of camp families are welcome to join us for a special showcase of your young artists work and performance.
Five-Day Spring Break Workshop Choices:
I LOVE PRINTMAKING!
4/11-4/15
9:00am-11:45am
Learn the expressive art of printmaking by learning how to create colorful works on paper. Kids experiment with drawing, inking, design and coloring techniques to create beautifully rendered prints. Taught by Iole Alessandrini.
MAKE IT YOURSELF: EXPERIMENTAL DANCE & MUSIC
4/11-4/15
12:30pm-3:30pm
Create your own music and bring it to life by using improvisation, story-sharing and choreography. Draw inspiration from modern, jazz, hip hop and free- style dance compose music, dance moves and stories. Taught by Amelia Bolyard
Register for BOTH:
I LOVE PRINTMAKING! and MAKE IT YOURSELF: EXPERIMENTAL DANCE & MUSIC