Dates:
07/03/2017 - 07/14/2017
Meets on:
Monday Wednesday Thursday Friday
Time:
9:30am - 3:30pm
Tuition:
$660
Level:
Ages 15-18
Instructors:
Jeanne Dodds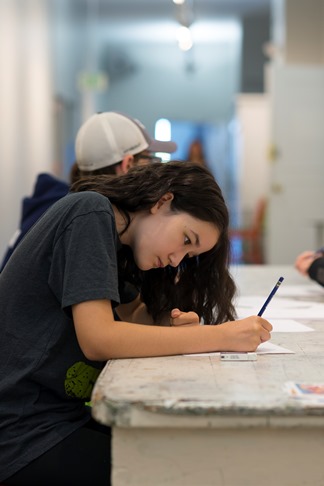 Animation: In the two week stop motion animation intensive, students will learn the key points of animation history and techniques through screenings and lectures. Explore early forms of sequential art and movement through zoetropes, and thaumatropes. Students will collaborate on short animations, one hand drawn; one paper cut out animation, and will build an articulated clay character, and animate them. The last few days, students will work on a more in depth stop motion project. The last day of the class we will have a screening showcasing the work made in the class.

Botanical: Explore contemporary and traditional natural science illustration using drawing and painting media including pencil, watercolor, ink and more. Find inspiration from botanical subjects, specimens from nature, and ecological issues to create artwork that reflects various interpretations of the natural world.
Special Notes:
There will be no class on Tuesday, July 4th.
Please contact us about registering for this program.