Dates:
06/10/2017 - 06/11/2017
Meets on:
Saturday Sunday
Time:
9:30am - 4:30pm
Tuition:
$250
Level:
All Levels Welcome
Instructors:
Aaron Coberly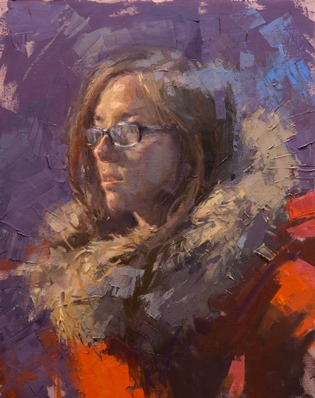 Capture the most essential qualities of a portrait by learning to paint broadly, but accurately. This workshop will include demonstrations and individual student critiques.

Alla Prima is a technique where proportion, value, color, edge and brush strokes happen simultaneously.
FOR MORE INFORMATION…

Please click here to learn more about your instructor, class level and medium. For specific inquiries, emails may be directed to this instructor here.

After you have registered, we will shortly send out an email that includes information such as parking, classroom location, etc.

**EARLY MEMBERSHIP REGISTRATION WILL BE AVAILABLE MAY 4th. REGISTRATION FOR THE PUBLIC WILL BE AVAILABLE MAY 8TH. To learn how to become a member, please go here.
Supply list
Workshop- Alla Prima Portrait Painting
Instructor- Aaron Coberly
Quarter- Summer 17
I mostly focus on simplification of shapes and values so the supplies are not very important other than oil paint, bushes, canvases and so on but here is a basic supply list
Palette (preferably not paper)
Canvas:
16in X 20in or 11in X 14in
Brushes:
1 or 2 good #10 to #12 bristle filberts
3 of each Silver Grand Prix Filbert #8 and #4 for the majority of my work. Or you can use any good bristle filbert
Paint:
Cadmium Lemon
Cadmium Yellow Deep
Yellow Ochre
Cadmium Red or Vermillion
Alizarin Crimson
Ultramarine Blue
Colbalt Blue
Cremnitz white or Titanium white
Misc:
Viva paper towels
Gamasol for thinning
ViewCatcher