Dates:
08/01/2015 - 08/01/2015
Meets on:
Saturday
Time:
9:30am - 4:30pm
Tuition:
$90
Level:
All Levels Welcome
Instructors:
Fiona McGuigan, Sue Danielson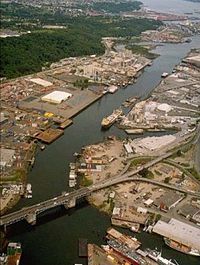 Have you ever wondered about the Duwamish River, or thought about working there but didn't know where to start?

Draw along the shores of the river with the two founding artists of the Duwamish Residency to gain an understanding of how working in this unique environment comprised of industry, green belts and home of the Duwamish long house and river neighborhoods, can deepen and refresh your practice.

Learn strategies for working there and get tips on how to start your own place-based residency.
NOTE: This program takes place at the Georgetown Atelier, 5628 Airport Way S #330, Seattle, WA 98108.