Dates:
04/02/2017 - 04/09/2017
Meets on:
Sunday
Time:
9:30am - 4:30pm
Tuition:
$215
Level:
All Levels Welcome
Instructors:
Barbara Noah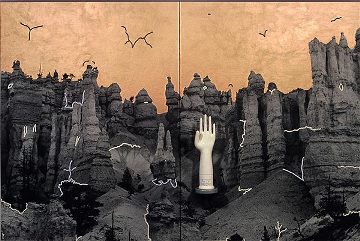 Learn to develop materials, process, and content in painting and mixed media to create images with thick relief surfaces, i.e., painting with thick paint and/or painting on thick or relief surfaces.Students will study images of artists who use relief surfaces, learn about processes and materials.

Students will have a week between class sessions to get additional ideas and materials for the second class session.

Work representationally (recognizable imagery) and/or abstractly. Students may work with either acrylics or oils, although there will be more options for paint texture and thickening with acrylic paint.
FOR MORE INFORMATION…

Please click here to learn more about your instructor, class level and medium. For specific inquiries, emails may be directed to this instructor here.

After you have registered, we will shortly send out an email that includes information such as parking, classroom location, etc.

**EARLY MEMBERSHIP REGISTRATION WILL BE AVAILABLE FEBRUARY 9TH. REGISTRATION FOR THE PUBLIC WILL BE AVAILABLE FEBRUARY 13TH. To learn how to become a member, please go here.

The supply list is not ready yet and will be posted soon. Thank you for your patience!